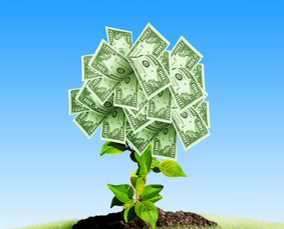 Dear Entrepreneur,

I know you want to earn a great living doing work that matters. At the same time, you're probably overwhelmed juggling work, family, biz, personal life... and it can often leave you feeling discouraged or drained. And at the end of the day, you want better and more consistent results and income.
You've likely tried various marketing strategies, hoping to get your business to that next level. Yet the MOST important strategy you need has nothing to do with your marketing. The secret to an abundance of clients and new income actually resides withing the power of your own mind.
Good news: you don't have to start over or keep pushing ahead with no direction. Which is why I decided to host this FREE ONLINE COURSE, to show you how to grow your business, without all the overwhelm, and in a way that helps you magically attract clients. It's based in real science, adn has transformed the lives of countless entrepreneurs just like you. And now, you have access to to the true key to success.
Here's what you'll discover during this free online training:
How your beliefs are formed, and techniques to end bad habits of procrastination that hold you back from success, so you save time and end frustration
Simple ways to change negative beliefs about money and success, so you no longer feel worried or overwhelmed, and know that all you want to accomplish is now possible
Effective exercises to pinpoint and eliminate any conflicting thoughts about how to get clients (wondering if it's possible, doubting that you can do it) so you NOW take your business to the next level from a place of integrity and alignment
Exactly what tools and strategies you'll need to implement to create a profitable business, both short and long-term
How to stop letting fear, worry and doubt hold you back with simple techniques you can use every day to motivate yourself to take action and get unstuck
How to implement my 6 step Neuro Reconditioning formula, so you re-pattern your mental programs and attract consistent money and achievement (instead of unconsciously push it away)
Why having a great lifestyle is something you DESERVE, and how you can get yourself back into "money attraction" alignment with your biz so you generate profits consistently
BONUS: brand new downloadable checklists and workbook included in this free online training
BONUS GIFT: free ticket to my 2-day LIVE RETREAT happening this June in New York City to recondition your mindset and take your business and life to a new level
During this free training you'll have lots of Aha moments, as you learn steps to take NOW to find more clients by first changing the old mental habits and programs that no longer server you... into new patterns that give you all that you want in your biz. And do so in a way that's less confusing and easy to implement, you're going to love it. : )
I look forward to sharing this with you so you can watch your business thrive!

Love and success,
P.S. This online training course is free, and my gift to you to help you grow your biz! You'll have instant access to both the webinar and the online work book once you enter your name in the sign up box below.

Get Instant Access To This
Free E-Course And
Bonus Workbook